Shraeddha Tiwari, Ph.D.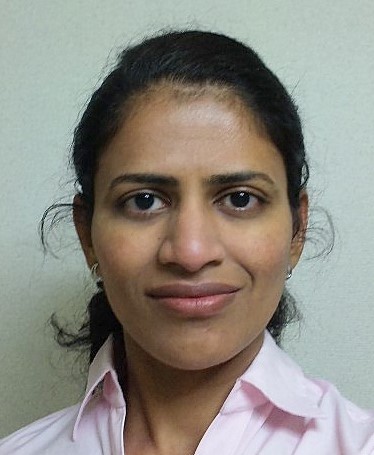 Education and Professional Experience
2002 B. Sc. - BNN College, Bhiwandi
2004 M. Sc. (Chemistry) - Department of Chemistry, Mumbai University
2009 Ph. D. - National Chemical Laboratory, Pune
2010 Visiting fellow - Department of Chemical Sciences, Tata Institute of Fundamental Research, Mumbai
Honors and Awards
Keerti Sangoram award for the Best Research Scholar in the Chemical Sciences Division for 2007-08
Award for Best Poster Presentation by NCL on the occasion of Science Day celebrations for February, 2006.
Awarded the Gold Medal in Chemistry for securing the first position in the M. Sc. Examinations conducted by the Mumbai University in April, 2004.
Invited Talks
Organic Reactions at Water Interface.


S. Tiwari, A. Kumar,


Discussion Meeting on Chemical Reactions in Unusual Media, Pune (2009.10).
Publications
Original Papers
Interfacial Reactivity of "on water" Reactions in the Presence of Alcoholic Cosolvents.


Shraeddha Tiwari, Anil Kumar


J. Phys. Chem. A , 113, 13685 (2009).
Intramolecular Diels-Alder Reaction in Ionic Lquids: Effect of Ion-specific Solvent Friction.


Shraeddha Tiwari, Nageshwar Khupse and Anil Kumar


J. Org. Chem., 73, 9075 (2008).
Unusual Temperature Dependence of Salt Effects for "on water" Wittig reaction : Hydrophobicity at the Interface.


Shraeddha Tiwari, Anil Kumar


Chem. Commun., 2008, 4445 (2008).
Diels-Alder Reactions are Faster in Water than in Ionic Liquids at Room Temperature.


Shraeddha Tiwari, Anil Kumar


Angew. Chem. Int. Ed., 45, 4824 (2006).
(Cited as "Research Highlights" in Nature, 2006, 442, 332)